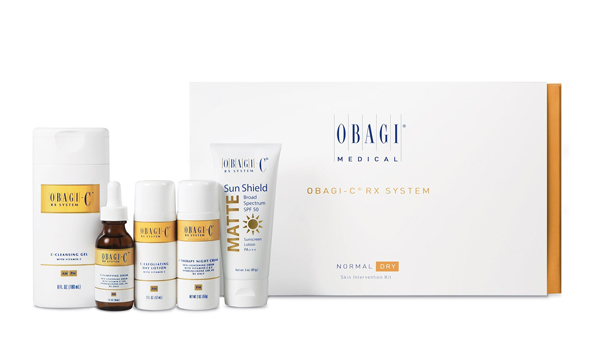 Over-the-Top Protection You Won't Find Over-the-Counter
With Obagi-C Rx, you're on your way to healthier, refreshed, revitalized skin from cell to surface. Obagi-C Rx Systems promote skin rejuvenation from the inside out using a formulation of prescription-strength ingredients, which reduces the appearance of hyperpigmentation and age spots, combined with 10% L-ascorbic acid (Vitamin C)—the only topical antioxidant proven to stimulate collagen synthesis and protect your skin by minimizing future skin cell damage.
Obagi-C Rx Systems are ideal skin care if you have…
•    Minimal fine lines
•    Minimal unevenness of skin tone
•    Mild hyperpigmentation and minimal age spots
•    Intolerance to, or are not ready for, more aggressive anti-aging regimens
•    Dry, normal, oily, or even sensitive skin
Obagi-C Rx C-Balancing Toner
It is a combination of witch hazel with a diluted form of aloe vera, which work together to soften and moisturise skin without increasing sebum production.
Obagi-C Rx C-Balancing Toner is ideal for…
•    Returning moisture to the skin after cleansing
•    Improving skin tone and increasing hydration
•    Balancing the pH of the skin
•    Enhancing product penetration of the other components of the Obagi-C Rx System to ensure that the normal to oily skincare regimen achieves optimal results
Before and After Treatment (6 weeks)